DUO Solar 20W

The solar package contains a 20W solar panel, a smart controller and battery accessories. The DUO variant is available for 12V and Lithium batteries. During the day the panel provides power from the sun and in the evening the controller functions as a monitor.
The panel can be mounted outdoors, thanks to the mounting brackets located in the corners. Weather changes don't affect the panel or the connection cables, as they are weather resistant.


The smart controller automatically charges the power to the type of battery. The DUO can even save batteries from 4V.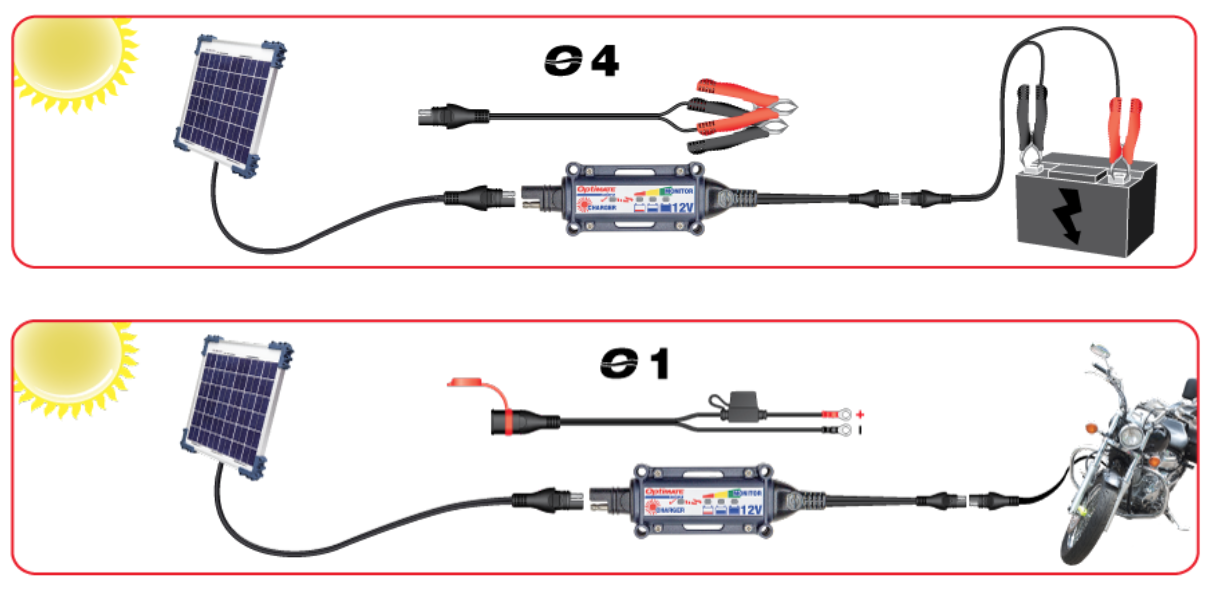 Solar Panel:
POWER: 20 Watts (max.)
VOLTS: 12V/12.8V
USE: Outdoor / indoor
STYLE: Weatherproof, aluminium frame with 4 x mounting brackets, output cable 200cm / 80″ with SAE connector
Outer size (including mounting brackets): Width = 36.2 cm / 14.3" Height = 45.5 cm / 17.9" Depth = 2.6 cm / 1 "


OptiMate Charge controller:
CHARGING AMPS : 1.67A from 20W panel (max. average current), 3-5A pulse current
USE: Indoor / Outdoor (lowest temperature: -4°F / -20°C)

SAVE: Low Volt Start of 4V
IDEAL FOR: STD, AGM & GEL 12V batteries from 2 – 240Ah and Lithium LFP-batteries from 12,8 V / 13,2V
INPUT: 15 – 22V
STYLE: Weatherproof charge controller case

SAFE: No risk of overcharging. Totally safe for vehicle electronics. Sparks suppressed. Safe for long-term battery maintenance. Automatic shut-down if short-circuited or battery disconnected
INCLUDED: Weatherproof battery lead, standard battery clip set & 20W solar panel

Download manual
Important information:
Excluding VAT and transport costs
0
stars based on
0
reviews